Sachi Hamada
Cal State Long Beach, Livingston Family Foundation Scholar
Sachi graduated with a Bachelor of Fine Arts degree in Graphic Design while also competing for the Women's Golf Team. When Sachi is not studying or playing golf she donates her time by volunteering at golf courses. Sachi is currently a Golf Instructor at the Los Angeles County Junior Golf and the Pro Shop Attendant at Westridge Golf Club.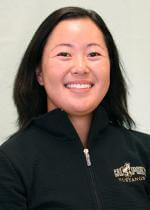 Jamie Harada
Cal Poly San Luis Obispo, Duff Scholar
Jamie graduated with a business major with a focus in Accounting while also competing for the Women's Golf Team.
Georgia Lacey
San Diego State University, 2014 SCGA President's Scholar
Georgia is attending San Diego State University where she is majoring in Psychology, minoring in Sustainability, and competing as a member of the Women's Golf Team. After overcoming a concussion, Georgia returned to the golf course and placed 2nd individually at the Stanford Intercollegiate Tournament hosted by Condoleezza Rice.  She also spends her time volunteering with various organizations including the Ronald McDonald House and Walk for ALS.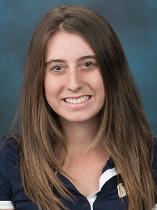 Natalie Mattison
Oral Roberts University, Class of 2018

Natalie graduated with a Marketing degree while also on the Women's Golf Team. Natalie is currently the Marketing Intern at Financial Partners Credit Union.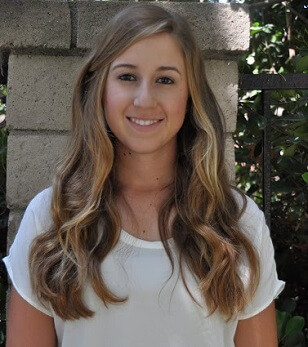 Brooke Miller
Drake University, Class of 2018

Brooke graduated with a double major in Political Relations and Political Science while also pursuing a minor in Business Studies Brooke was a member of the Drake golf team, serves as the Community Outreach Committee Chair for Drake's Student Athlete Advisory Committee, and volunteers at several local organizations.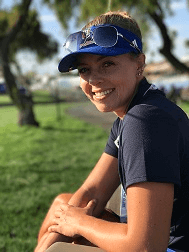 Julia Sander
UC Riverside, Class of 2018

Julia graduate with a major in Language and Literature as well as German while also competing on the Women's Golf Team.
Kailee Ward
Waldorf University

Kailee is on pace to graduate June of 2018 from Waldorf University in Forest City, Iowa with a Bachelors in English and Psychology. She is also a member of the Women's Golf Team and the school's English Club. Kailee's passionate about helping people and her goal is to become a Speech Therapist. This summer, Kailee will be doing an internship with a company called Little Field Therapy where she will be helping children with Autism.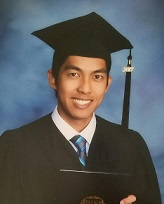 Reece Akana
Harvard University
Reece graduated from Harvard University with a degree in Chemical & Physical Biology with a minor in Music.  He will be attending Stanford University as a Ph.D. candidate in Cancer Biology.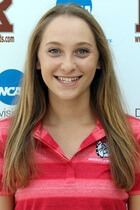 Kari Gordon
University of Redlands
Kari was a member of the Bulldogs Women's Golf Team and graduated with a degree in Accounting with a minor in Economics.  She will be working as an Auditor for PricewaterhouseCoopers.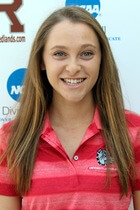 Raquel Gordon
University of Redlands
Raquel competed on the women's golf team while pursuing a degree in Accounting with a minor in Economics.  She will be working as an Auditor for PricewaterhouseCoopers.
Carolane Gariepy
Cal Poly San Luis Obispo, 2013 SCGA President's Scholar
Carolane majored in Business Finance with a minor in Statistics.  She is moving to San Francisco where she has accepted a position with LifeStreet as a Media/Financial Analyst.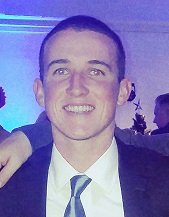 Torrey Muñoz
UC Santa Barbara
Torrey has earned his degree in Geography with an emphasis in Geographic Information Systems.  He spent time as an intern with Scottish Parliament during a semester abroad his Senior year.  He has been hired to work in sales for Jackson Family Wines.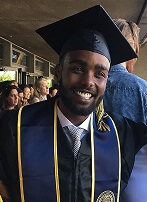 Said Shaba
UC Berkeley
Graduating from Cal with a degree in Political Economy, Said will be studying for the LSAT and hopes to secure a position with a law firm to gain experience in the field.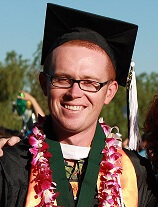 Alec Spencer
University of La Verne, 2014 COPi Cup Scholar
A four year member of the men's golf team, Alec has earned his degree in Business Administration and will be moving to Austin, TX to start work as a broker's assistant and acquisitions associate at St. Croix Capital Advisors.  Read about his journey in FORE magazine here.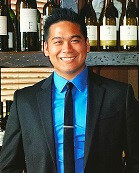 David Yambao
UC Irvine
Dave majored in Business Information Management which is an interdisciplinary undergraduate degree between the Bren School of Computer Science and the Paul Merage Business Administration schools.
Eugene Yang
UC Berkeley
With an anticipated degree in economics, Eugene tackled a very tough school year in the fall of 2014. He gives back to the Berkeley elder community by taking a class that offers assistance to these members, including activities like yoga. Eugene credits SCGA Junior for allowing him to grow his skills within the game of golf and reinforcing the values that have made him the person he is today.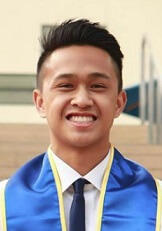 Jorgeo Catolico
UC San Diego, 2012 SCGA President's Scholar, Class of 2016

Jorgeo majored in Cognitive Science and is now working as a Technical Support Analyst at MedCap Software. Click here to read more about Jorgeo in FORE magazine.
Advice to current scholars: Start thinking about your post-graduation plans as soon as possible. Its never too early to prepare for your future!
Savannah Knox
Cal State Long Beach, Duff Scholar
Savannah graduated from Long Beach State in Spring 2016 with a Bachelor's degree in Business Marketing and has returned to Long Beach State to pursue her MBA and is on pace to graduate in Spring 2018. Savannah is overcoming a knee injury that held her out of competition but she still holds eligibility on the golf team and when she is not with the team she can be found working at Virginia Country Club or involved with Student-Athlete Advisory Committee. Click here to read more about Savannah in our In The Spotlight series, whichshare stories of SCGA Junior junior golfers, from small improvements to great feats both on and off the golf course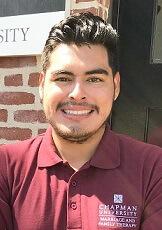 Eduardo Rivas
Lewis & Clark College, Class of 2015

Eduardo doubled majored in Psychology and Hispanic Studies.  He is currently in a Masters program at Chapman University in Marriage & Family Therapy and plans to graduate in 2018.  He is completing his practicum at the Francis Smith Center for Individual & Family Therapy at Chapman and also has the opportunity to work with children with special needs, such as Autism and ADHD, and provide them with ABA therapy services.
Advice for current scholars: Although it is still far away, it never hurts to start building connections and networking because this could lead you to an opportunity for an internship or job in the area that you are interested.The sooner you start obtaining work experience such as jobs on campus, research opportunities, or internships, this will help you to become a strong candidate for a job or graduate school after you graduate. Use the career centers in your colleges so they can help you with your resumes, cover letters, interview techniques, or suggest organizations where you can be an intern. You are paying for it from your tuition so why not use it?!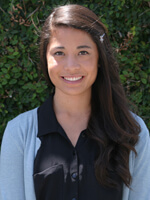 Elise Polk
UCLA, Duff Scholar
Elise majored in international development studies. She is currently pursuing her Masters in Education at the University of San Diego and is completing practicum work as a student teacher.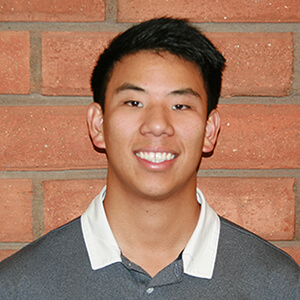 Titus Wu
University of Southern California, Class of 2015

Titus majored in Business Administration and also spent time studying abroad in Singapore during his time at USC.  Upon graduating, Titus accepted a position with SCGA Junior as the USGA P.J. Boatwright, Jr. Intern.  He is now working full time as the Golf Coordinator for the TGR Learning Lab.
Advice to current scholars: Network as much as you can. Study abroad if you have the chance. It will be one of the best experiences in your life.
Kenneth Punyasavatsut
UC Irvine, Class of 2015

Kenneth majored in Biological Science and always had his mind set on becoming a nurse and health educate communities on how to live healthy, full lives. Kenneth went on to get his Master's in Nursing from Western University of Health Sciences. He is now working as a Registered Nurse at the Pomona Valley Hospital.
You can still see him around at SCGA Junior events where Kenneth is an active volunteer!