Change Makers
Become a Change Maker!
The Change Makers is SCGA Junior's new monthly giving program.
You have the freedom to choose any amount!
It's the new faster, easier way to make a difference.
Your gift helps SCGA Junior fulfill our mission of engaging under-served youth even more.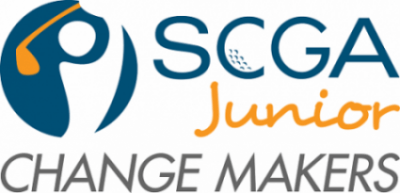 Named Scholarships
SCGA Junior is proud to provide donors with the opportunity to designate a "Named" scholarship to recognize and acknowledge a specific source.  To learn more about our named scholarship program and to see a full list of our current named scholarships
Legacy Society
The Legacy Society honors those who have arranged a deferred gift to SCGA Junior utilizing sound estate and retirement planning. They are generous, forward-thinking friends who want to ensure the long-term sustainability of SCGA Junior. They are passionate about the success of young people and believe that we can support them through a game we all love. Turning this passion into action, these donors have found a place in their estate plan for SCGA Junior along those legacies planned for family and friends. In addition to securing SCGA Junior's future, these type of gifts can benefit donors financially by reducing income and estate tax and increasing cash flow.
Founding Members
Anne & Vic Bartholetti
Dan & Kessie Cimino
Jean Duff
Bob & Mary Fischer
Kevin & Kate Gigax
Bonnie & Ed Holmes
Suzanne Kelley
Bob Livingstone
Roger Lockwood
Marc & Patti Myers
Jeff & Karin Ninnemann
Ken & Rudelle Tan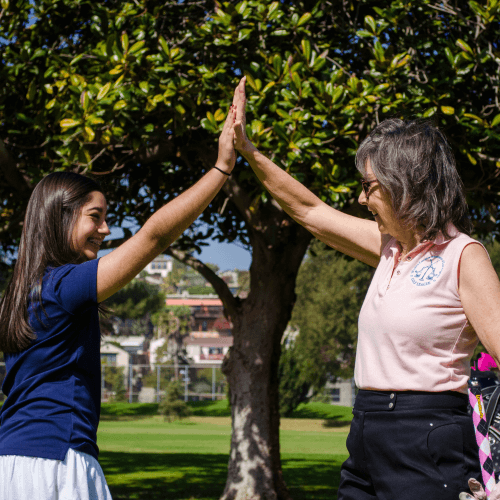 The Ambassador Club
Members of the Ambassador Club are annual and monthly donors who have a passion for golf and want to give back to the game in a way that impacts their community and creates new opportunities for youth.
"Golf is and should be for everyone. I believe that all kids should have the opportunity to play and pursue it as far as they can if they love it as much as I have come to. I believe that we should all be so lucky to have those special moments playing the game, but also those special moments meeting new people and making great friends. Our participation in the Legacy Society is a way for us to ensure that this important part of my life will carry on and reach so many more kids in the future."
AmazonSmile
AmazonSmile is a simple and automatic way for you to support SCGA Junior every time you shop on smile.amazon.com. The AmazonSmile Foundation will donate 0.5% of the purchase price from your eligible AmazonSmile purchases.
More Info