SCGA Junior 5th Annual Shootout, Presented by Renick Subaru

Can't join us at The Shootout? Join us for the Silent Auction!
Click HERE to see what were auctioning!
Monday, July 17th, 2017
1:00 p.m. Shotgun Start
Yorba Linda Country Club
Registration includes golf, lunch and post-golf refreshments, cart, tee prize, entry into day of event raffle, opportunity to bid on silent auction items.
Team Entry – Threesome ($600)
Entry for three into the tournament includes lunch, golf and reception.
Tee gift and additional prizes, raffles and contests on course.
Individual Playing Spot ($225)
One entry into the tournament includes lunch, golf and reception.
Tee gift and additional prizes, raffles and contests on course.
Pick Your Junior Competitor ($90)
Choose and sponsor the junior you wish to have on your team. See whose playing below!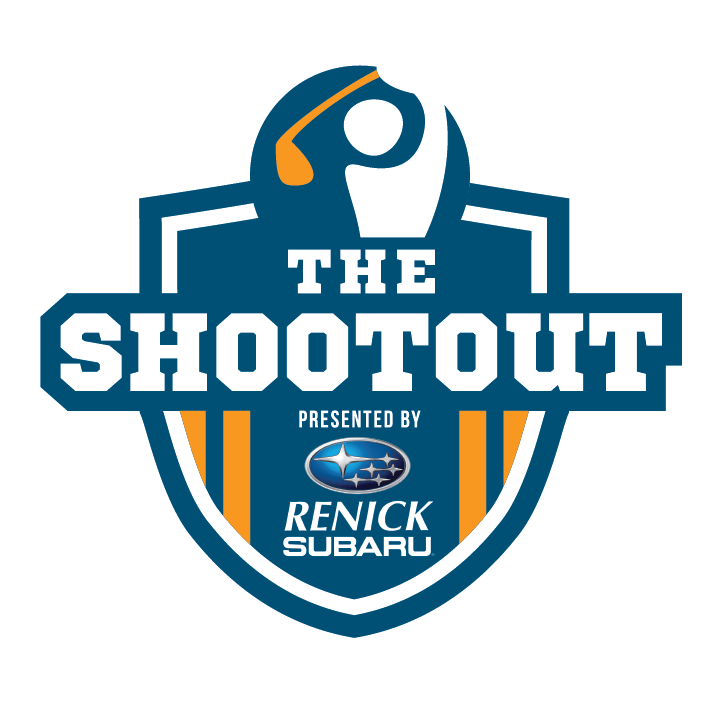 ** CHOSEN** Alyaa Abdulghany: Freshman, USC (Corona del Mar HS), HI +4.4 ** CHOSEN**

Alyaa had quite the senior year of high school which started by competing on the US Junior Ryder Cup team. She won the CIF State title during her junior year at Poppy Hills, after playing a practice round with her SCGA Junior Golf Pass, and was named the 2016 USA Today High School Player of the Year following this accomplishment.  She was a 2015 and 2016 Rolex Junior All-American and she won the inaugural 2016 California Women's State Open. Alyaa has volunteered with SCGA Junior at fundraising events and has helped mentor younger golfers at Girls Outings. She was recently named an SCGA Junior Scholar.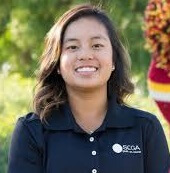 Amy Matsuoka: Sophomore, University of Oregon (Corona del Mar HS), HI: +2.1

A former The Shootout individual and team champion, Amy is coming off her freshman year as a collegiate golfer at Oregon with two top 10 finishes and earning a spot to compete in all of their fall tournaments.  As a junior, Amy supported SCGA Junior as a volunteer and mentor for younger golfers at Girls Outings.  She was also a two time LA County Junior Golf Champion, earned honorable mention honors to the Rolex Junior All American Team, and won the Toyota Tour Cup Series at the Golf Club of California at Fallbrook.
**CHOSEN** Andrew Banuelos: Junior, Cal State Dominguez Hills (El Rancho HS), HI +0.8 **CHOSEN**

Andrew's prep career included being the first El Rancho HS golfer to win the league championship.  Now competing for Cal State Dominguez Hills, Andrew followed up a successful freshman season with the Toros with three top 10 finishes during his sophomore year.  He lowered his scoring average by two strokes to 75.1 and his low round was a 69.  Andrew is currently a coach for the SCGA Junior instruction program and was recently named a Scholar.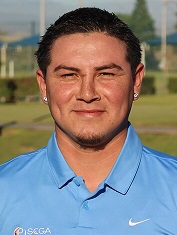 **CHOSEN** Dario Hamada: Junior, Cal State Fullerton (Sunny Hills HS), HI 0.1 **CHOSEN**

Dario is coming off of his sophomore season at Fullerton, where he had a 77 scoring average and a low round of 71 at Industry Hills.  He had a top 5 finish at the 2016 Costa Mesa City Championship An SCGA Junior Scholar, Dario and his sister, Sachi, have been actively involved as volunteers and fundraisers for years.  Learn more about their involvement here.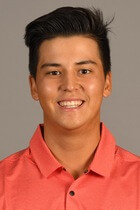 **CHOSEN** Diamond Lew: Senior, North Hollywood HS, HI 3.0 **CHOSEN**

Diamond is an aspiring D1 college golfer, and by working with legendary professional, Eddie Merrins, this dream will soon be a reality.  Diamond competes on the SCPGA's Toyota Tour Cup where he has numerous top 10 finishes and a win at the Hansen Dam Spring Classic in April.  He recently qualified for the CIF SoCal regionals after a T3 finish in the CIF Los Angeles City Section finals.  Learn more about Diamond's story here.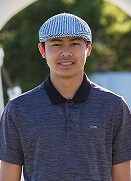 Dylan Marschall: Mira Costa HS, Junior, HI: 5.5

Dylan attends Club Outings as both a participant and volunteer for younger/beginning golfers. He has participated in educational outings with SCGA Junior, with a highlight being able to meet the UCLA men's assistant coach. He's coming off a successful high school golf season, placing 3rd at the David Baker Classic and 4th at the 2017 Ayala Spring Classic.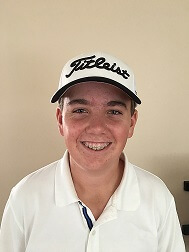 Elise Sumner: Junior, Foothill HS, HI 2.0

Elise, along with her sister Emily, has been actively involved as a volunteer and fundraiser for SCGA Junior, most recently participating in the annual Golf Marathon event.  Elise's competitive season on the SCPGA Junior Tour in 2016 included four top 10 finishes.  She was also named as a player to watch by the OC Register. Elise has a goal to play Division II golf following her high school career.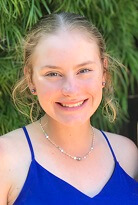 ** CHOSEN** Emily Sumner: Freshman, Santa Clara University (Foothill HS), HI: +2.1 ** CHOSEN**

Emily has been actively involved with SCGA Junior for five years as both a participant and a volunteer and was recently named an SCGA Junior Scholar. She has raised money through the annual Golf Marathon fundraising event and also started her own fundraiser which benefited the SCGA through AJGA"s leadership links program.  She has received the AJGA Jerry Cole Sportsmanship Award.  Emily is off to play collegiate golf this fall at Santa Clara University after some great accomplishments as a junior golfer including finishing T1 at CIF Regionals at River Ridge, a 1st place finish at the SCGA One Day Series event at Indian Wells, and placing 7th at the FCG Western States Players Cup.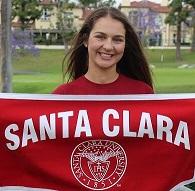 ** CHOSEN** Evan Chien: Age 14, HI: +0.6 ** CHOSEN**

Evan has already accomplished something on most golfer's bucket list… going to Augusta!  Evan competed in the 2017 Drive, Chip, and Putt Championship at Augusta finishing 4th in his age group but winning the Drive portion with a perfect score of 10.  Read more about Evan's journey to August here.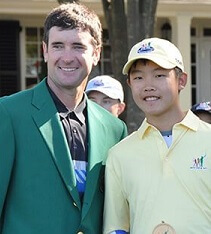 **CHOSEN** Jasmine Lew: Junior, Marshall HS, HI +1.4 **CHOSEN**

Jasmine shined during her sophomore year of high school, becoming the first golfer from the CIF LA City Section to qualify for the state finals in seven years.  However, the highlight of Jasmine's year came when she was invited to participate in a clinic at Bel-Air CC alongside PGA pro, Dustin Johnson.  Learn more about that experience here.  Like DJ, her strength on the course is her long drive!  Jasmine competes on the SCPGA's Toyota Tour Cup where she has numerous top 10 finishes and a win at the El Dorado Fall Challenge.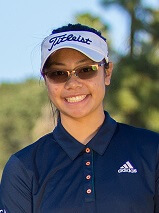 Jennifer Queller: Freshman, University of Illinois at Springfield (Santiago HS), HI 3.5

Jen is off to the University of Illinois, Springfield in the fall to continue her competitiveness on the course.  She won the individual title at the Big VIII League Championship, which qualified her for CIF, and was named league MVP.  She also won the Riverside County Junior Championship at Goose Creek GC.  Her biggest high school honor was being named the Press Enterprise's All Area Golfer of the Year.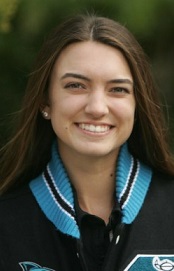 **CHOSEN** Julia Sander: Senior, UC Riverside, HI: +0.9 **CHOSEN**

Julia was part of the Big West Championship team at UC Riverside in 2016. Highlights of her junior season includes 2 top 10 finishes and shooting a career low 69 at the Golf Club of Estrella in Arizona.  She lowered her season scoring average by 4 strokes this year. Julia has participated in The Shootout every year and credits this as her favorite SCGA Junior event!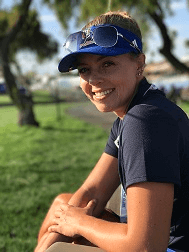 Kari Gordon: Alumni, University of Redlands (Mira Costa HS), HI

Competed for Redlands in back to back Division III national championships in 2015 and 2016.  Named second team all SCIAC conference and was a WGCA All-America Scholar for academic and athletic achievements.  Her freshman season she was part of the scoring foursome that broke the school record for a single round with a score of 307 at the SCIAC Tournament No. 1.  A recent college graduate, Kari has accepted a position with pwc where she starts full time this fall.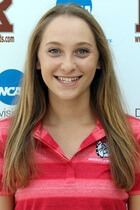 Michael Padilla: Junior, Marymount California University (Kennedy HS), HI: 2.4

Michael and his family have been some of the most active volunteers with SCGA Junior for years. If you've been to an SCGA Junior event, you'll likely recognize him! Playing collegiate golf for Marymount California University, Michael accomplished his goal this year to qualify for all 8 of the team's tournaments.  The highlight of his year came when he finished tied for first at the Cal Pac conference finals, only to lose on the 6th playoff hole.
 **CHOSEN** Natalie Mattison: Senior, Oral Roberts University (Calvary Chapel HS), HI: 5 **CHOSEN**

Natalie just competed her junior year at Oral Roberts University where she competes on the women's golf team.  During her junior year, she played in 18 rounds, including the starting five for both the Battle at Boulder Creek and The Dale McNamara Invitational. She finished fourth on the team and 26th overall at the Battle at Boulder Creek, helping ORU to a fourth place team finish.  She tied for 20th overall with a pair of 78s in the RSU Hillcat Classic, her best 54-hole score at 236 (+20). Even though her time in California is limited, when she is home she volunteers at SCGA events to support junior golfers.  An SCGA Junior Scholar, Natalie plans to major in Business Marketing.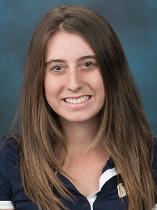 Patrick Tran: Freshman, Chaminade University, Honolulu, HI 1.4

Patrick will be headed to Hawaii to continue his education and compete on the golf team at Chaminade University of Honolulu. Patrick has been involved with the SCGA Junior Foundation since the age of 12 and credits SCGA Junior for the affordability of the Golf Pass Program and helping him refine his etiquette and respect for the game of golf. In addition to golf, Patrick enjoys designing websites and reading in his spare time.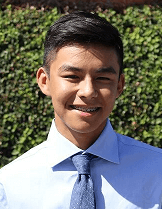 Raquel Gordon: Alumni, University of Redlands (Mira Costa HS), HI

Raquel was a quality competitor, helping the Bulldogs to back-to-back SCIAC Championships.  She competed for the team that finished sixth at the NCAA Championships in the program's second appearance in 2016. She was named to the Second-Team All-SCIAC and earned WGCA All-America Scholar recognition for success in the classroom and on the links.  An SCGA Junior scholar graduate, Raquel has accepted an offer with pwc that will start this fall.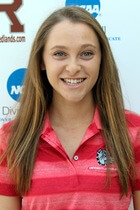 Sal Hinojosa: Senior, Downey HS, HI 7.5

Sal continues to improve his game as a member of the SCGA Junior instruction program. He was named to the second team all-league during his sophomore season at Downey HS and this year he made it as an individual to the San Gabriel Valley league finals. When competing as an individual, Sal plays on the SCPGA Players Tour where he earned four top 20 finishes in 2016.  A highlight of Sal's year was competing against the Mayor of Pico Rivera who had come to know Sal through his practice and play at the local course.  Read more about the Mayor's Match here.
Stephanie Fernandez: Freshman, Cal State San Marcos (Julian Charter School), HI +1.9

A new SCGA Junior scholar, Stephanie plans to compete for Cal State San Marcos this fall after a strong junior golf career in San Diego.  She has finished in the top 10 in all of the 2017 tournaments she's competed in on the San Diego Junior Golf Tour.  She also excelled on the Hurricane Junior Tour, being invited to compete in an event in Georgia.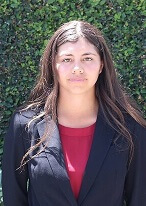 Stephanie Gonzalez: Junior, Texas A&M International University (Santa Fe HS), HI: 5

Stephanie recently completed her Sophomore year at Texas A&M International where she also competes on the women's golf team, finishing a personal best 2nd at the UHV Fall Invitational. As an SCGA Junior Scholar, Stephanie volunteers her time when she's home during the summer, specifically for our junior golf instruction program at Pico Rivera GC and at club outings.  She is a great role model and mentor to younger kids in our program.  Stephanie was recently featured in a video about our scholarship program that you can view here.  She is also part of the team that won the net championship at the 2015 The Shootout!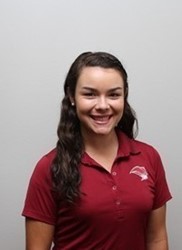 **CHOSEN** Ysabel Tran: Junior, Cal State Northridge (Troy HS), HI +2.3 **CHOSEN**
Ysabel posted four top 10 finishes during her sophomore season for the matadors, including a T10 finish at the Big West Championship.  Her low round of the year was a 69 and she maintained a 76.4 scoring average, all while taking a rigorous course load as a pre-med major.  Ysabel's golf game started to shine during her senior year at Troy HS when she captured the CIF title.  Learn more about Ysabel in FORE magazine
here
.