SoCal Junior Girls Showcase Bios

Presented by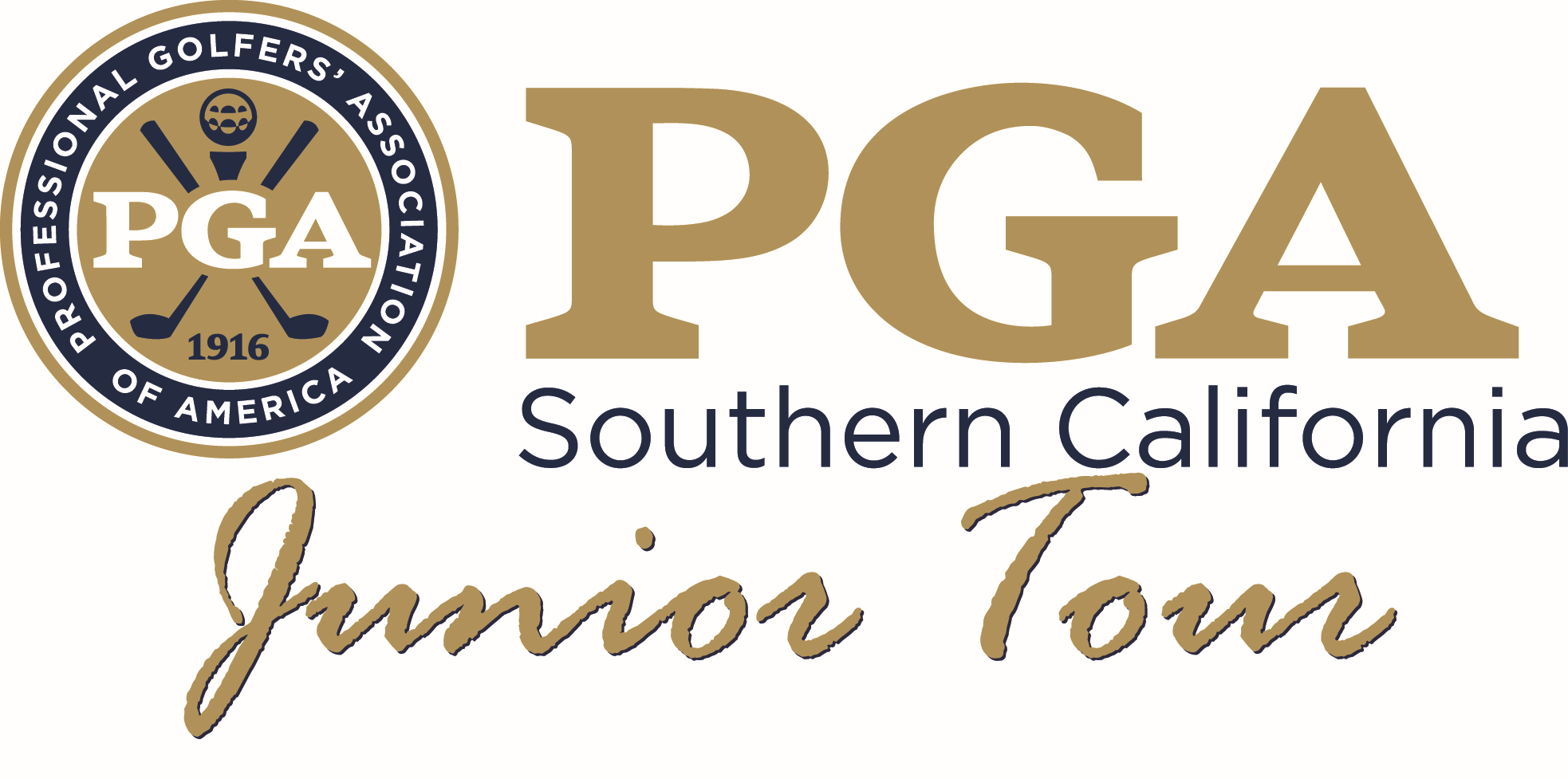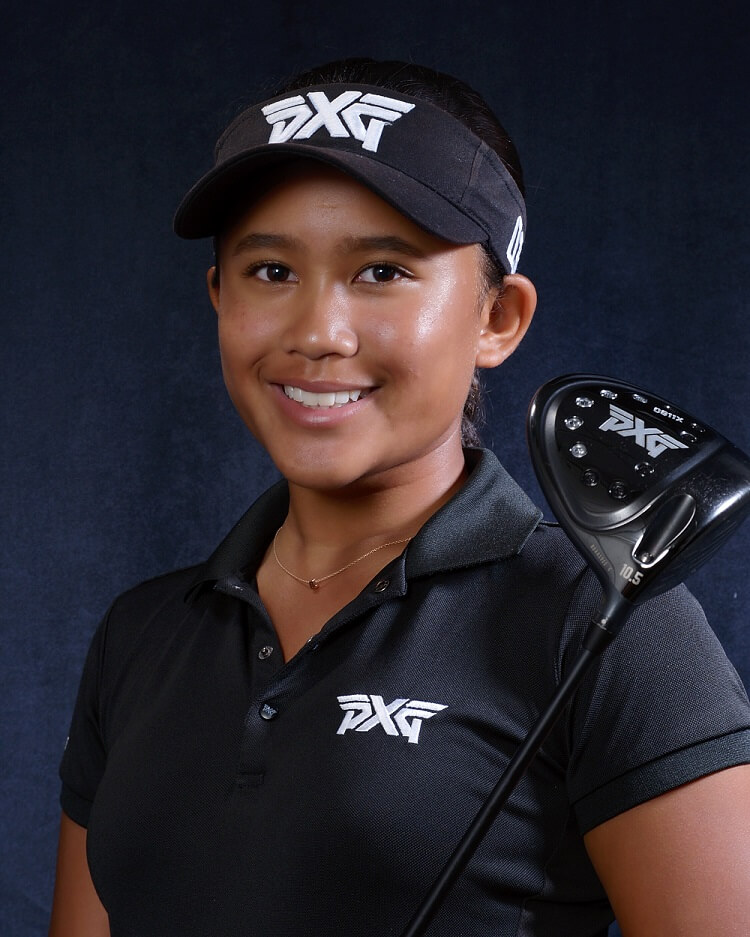 Amari Avery, Riverside

Amari started golf at 3 years old when her dad introduced her to the game. She has been named Player of the Year for Southern California 2016 – 17 and named 2nd Team All American AJGA in 2017-18. Her best tournament scores include: a 65 at the AJGA Callaway Junior Championship; 67 at AJGA Club Corp Mission Hills where she won the tournament; and a 68 at the Toyota Tour Cup Bear Creek where she also won the tournament.Amari hopes to help grow the game in the inner cities in the future and is working on her craft everyday to become the top junior golfer.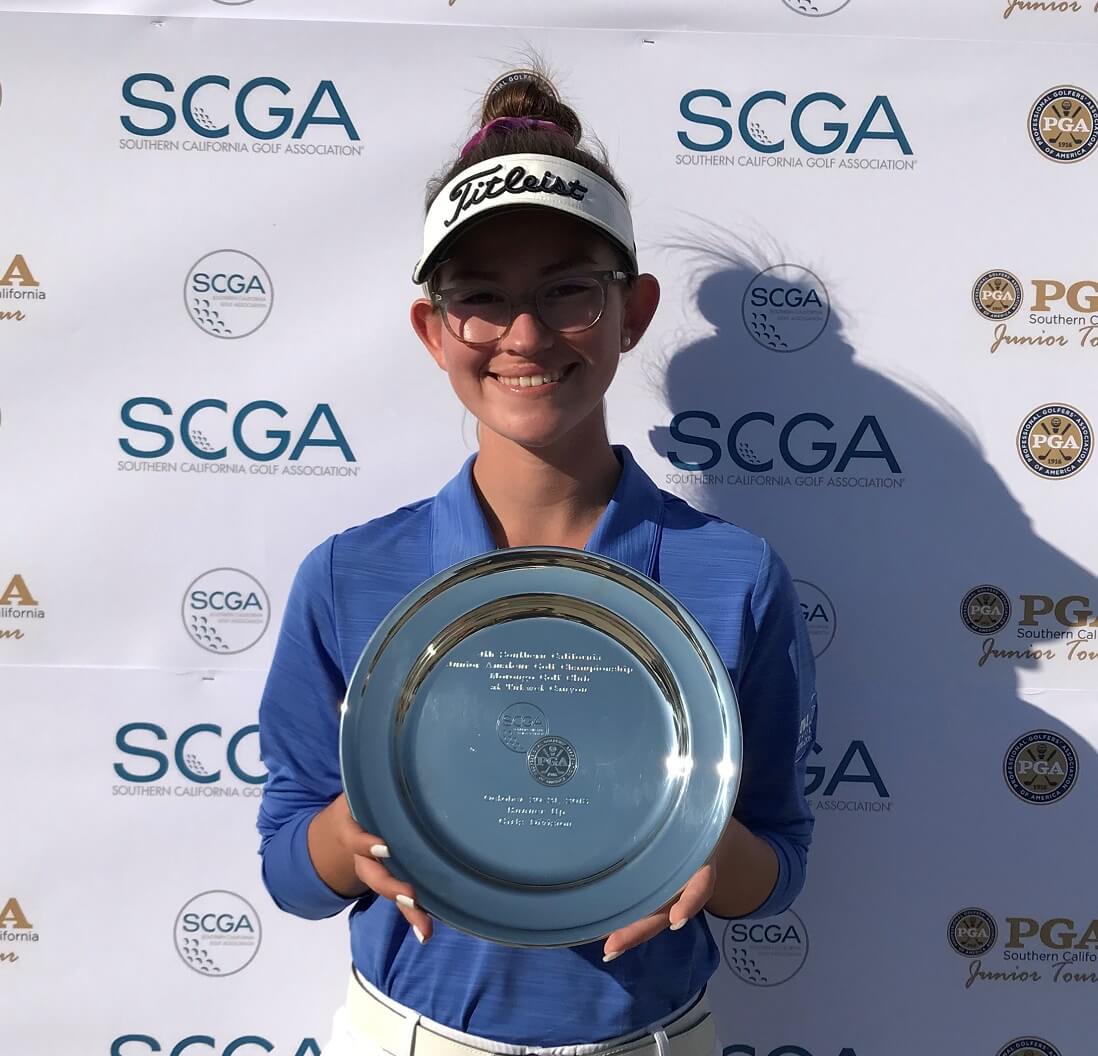 Hailey Borja, Lake Forest

Hailey picked up the game of golf at the age of 5 when she asked her parent if she could start the sport.Some of her top finishes include: coming in 2nd at the AJGA Vista Valley, 2nd at the SCGA Girls Junior Championship in Twin Oaks, 3rd at the AJGA Junior at Centennial. Hailey has also participated in the USGA Girls Junior Championship at Boone Valley, Missouri and Poppy Hills, California and also recognized as an All-American on the AJGA ranking. This fall, Hailey will be attending the University of Michigan where she hopes to help the Michigan Women's golf team earn some victories and plans to go professional once she graduates.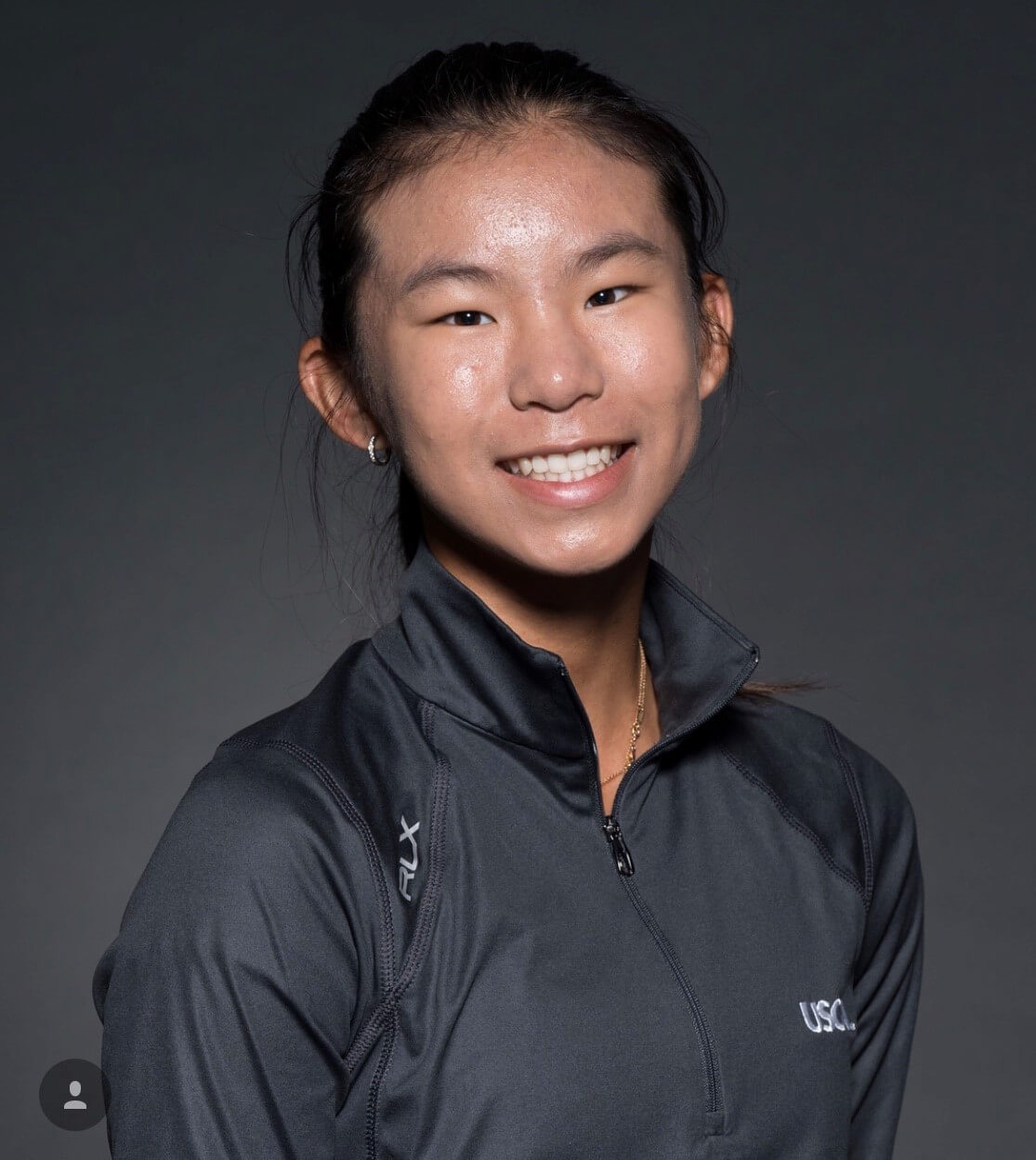 Jennifer Cai, Irvine

Jennifer starting playing golf at the age of 5, following her brothers footsteps. Jennifer top rounds include tied for4th at the CIF/SCGA SoCal Girls High School Championship, tied for 5th at the 2018 SoCal Girls Junior Amateurf Golf Championship and Champion of the 2018 Junior PGA Section Championship. Jennifer was named the MVP and Captain of Sage Hill High School Varsity Girls Golf Team and was chosen to represent golf as a female high school student to attend the 18th Annual Celebration of Women in Sports. Jennifer hopes to continue to play college golf in the future.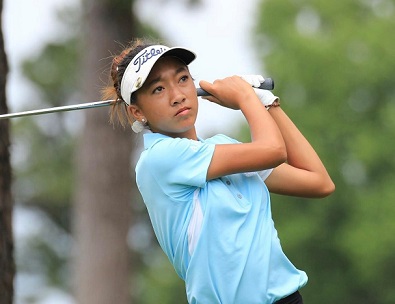 Zoe Campos, Stevenson Ranch

Zoe started playing golf at the age of 8. Some of her achievements include being crowned the champion at the AJGA Alison Lee Open in both 2016 and 2018, coming in first at the Stacey Lewis Invitational in 2017 and a bronze medalist at the 2018 Girls Junior World Championship with 14 under par. She is also the 2017 CIF Champion. Zoe has committed to UCLA in Fall of 2021 and she hope to go on to play in the LPGA in the future.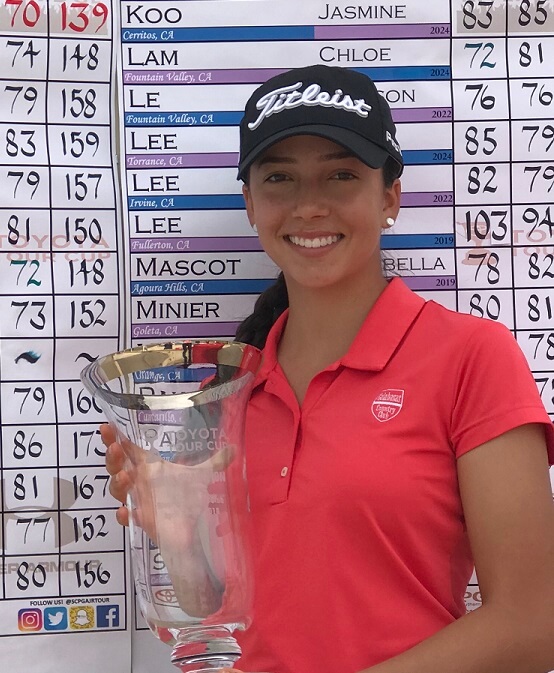 Caroline Canales, Calabasas

Caroline started playing golf when she was 10 when her father introduced her to the game. Her top tournament highlights include being the Toyota Cup River Ridge Champion, tied for 1st at the CIF Southern Section Championships, and Being tied for 10th at the Kathy Whitworth Invitational. Her accomplishments include being the Daily News Player of the Year in 2018 and the All Marmonte first team in 2017 and 2018. Caroline has not committed to a school as of yet, but plans to play collegiate golf and go professional one day.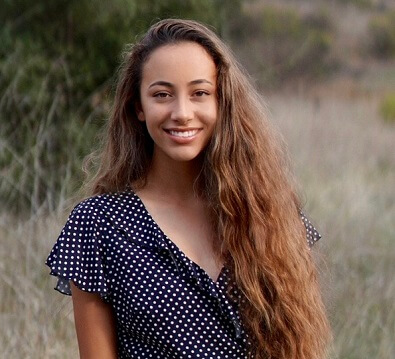 Olivia Canales, Calabasas

Olivia is a senior at Calabasas HS. Her top golf highlights include a 3rd place finish at the FCG National Championships in 2018 and a 3rd place finish at the Toyota Tour Cup in 2018. Olivia has only been playing competitive golf for the past three years. Olivia will be at UC Irvine this fall starting her collegiate career.
Leigh Chien, Irvine

Leigh was introduced to golf at age five when Grandpa Joe picked up her and her brother after school.  At ten-years-old, Leigh was a finalist for the Drive, Chip, and Putt competition at Augusta National, where she took first in the Chipping contest, and fourth overall.  She had three Top-5 finishes at SCPGA Toyota Tour Cup in 2018, and five Top-10 finishes in AJGA events at age 12.  Leigh was runner-up at the 2018 SCGA SoCal Junior Am.  Leigh is 13 year old and graduating class of 2024.  She plans to attend college and play collegiate golf, and one day play professionally on the LPGA tour.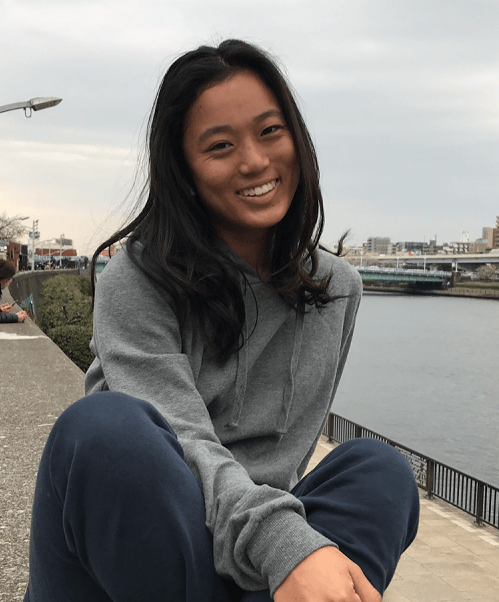 Nodoka Honda, Irvine

Nodoka started playing golf at the age of 12, following the steps of her brother. Nodoka came in tied for 1st at TTC 2018 at La Quinta, tied for 7th at the AJGA 2018 Palos Verdes Lizette Salas Junior Championship and 6th place at the AJGA 2018 Desert Corp Jr at Mission Hills. Nodoka was the OC Girls Golfer of the Year in 2017 and has consistently been on the Pacific Coast League All-League first team since sophomore year. This fall she will be attending Cal State Fullerton where she hopes to get into a golf related profession in the future.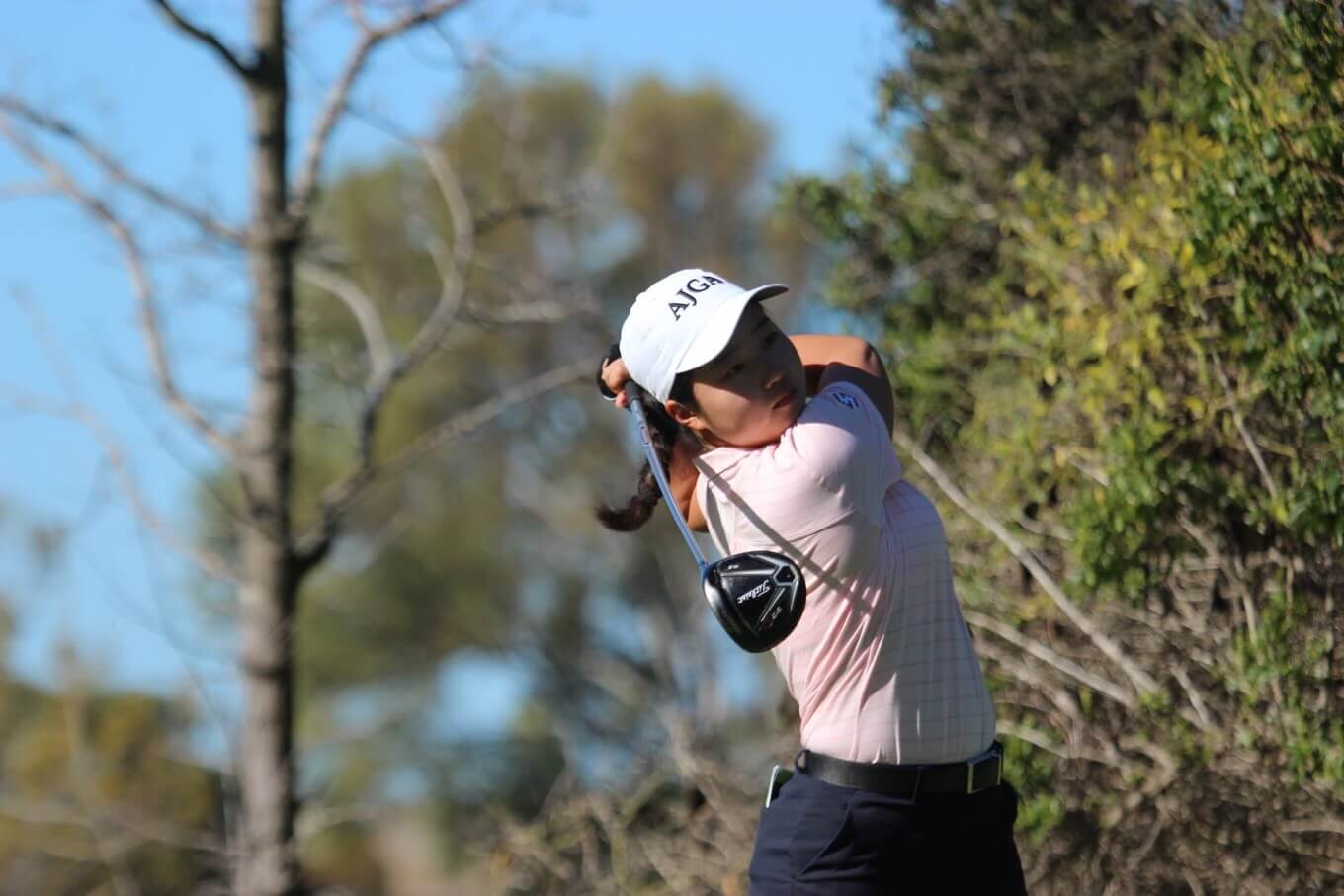 Karen Yu Kyung Kim, Jurupa Valley

Karen started playing golf when she was 13 years old when her sister introduced her to the game. Her top tournament scores include: 8th at the 2019 AJGA Shanshan Feng Invitation, 3rd at both the 2018 Club Mission Hills Desert Junior Classic and the Lizette Salas Junior Championship and 6th at the 2018 Alison Lee Junior Championship. Karen is also on the 2018 Transamerica Scholastic Honor Roll. Karen hopes to play collegiate golf and go on professional tours in the future.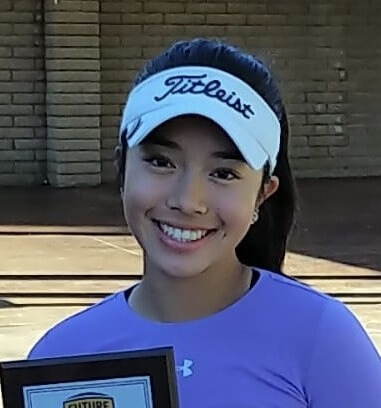 Angelica Kusnowo, Chino Hills

Angelica started playing golf when she was 9 years old after being introduced to the game by her dad. Angelica's highlights include finishing tied for 1st at 2018 Chappy Wheeler in Palm Desert, 2nd at the 2019 Future Champions Golf Tour at Singing Hills Golf Resort, and tied for 4th at the Toyota Tour Cup at Olivas Link. Angelica is the 2016 CIF Southern Regional Winner and SoCal Prep Legends Athlete of the week. She has also been the Diamond Bar High School team captain two years in a row. Angelica will be attending St. John University, NY and playing D1 collegiate golf there in 2020. Angelica hopes to play on the professional level someday.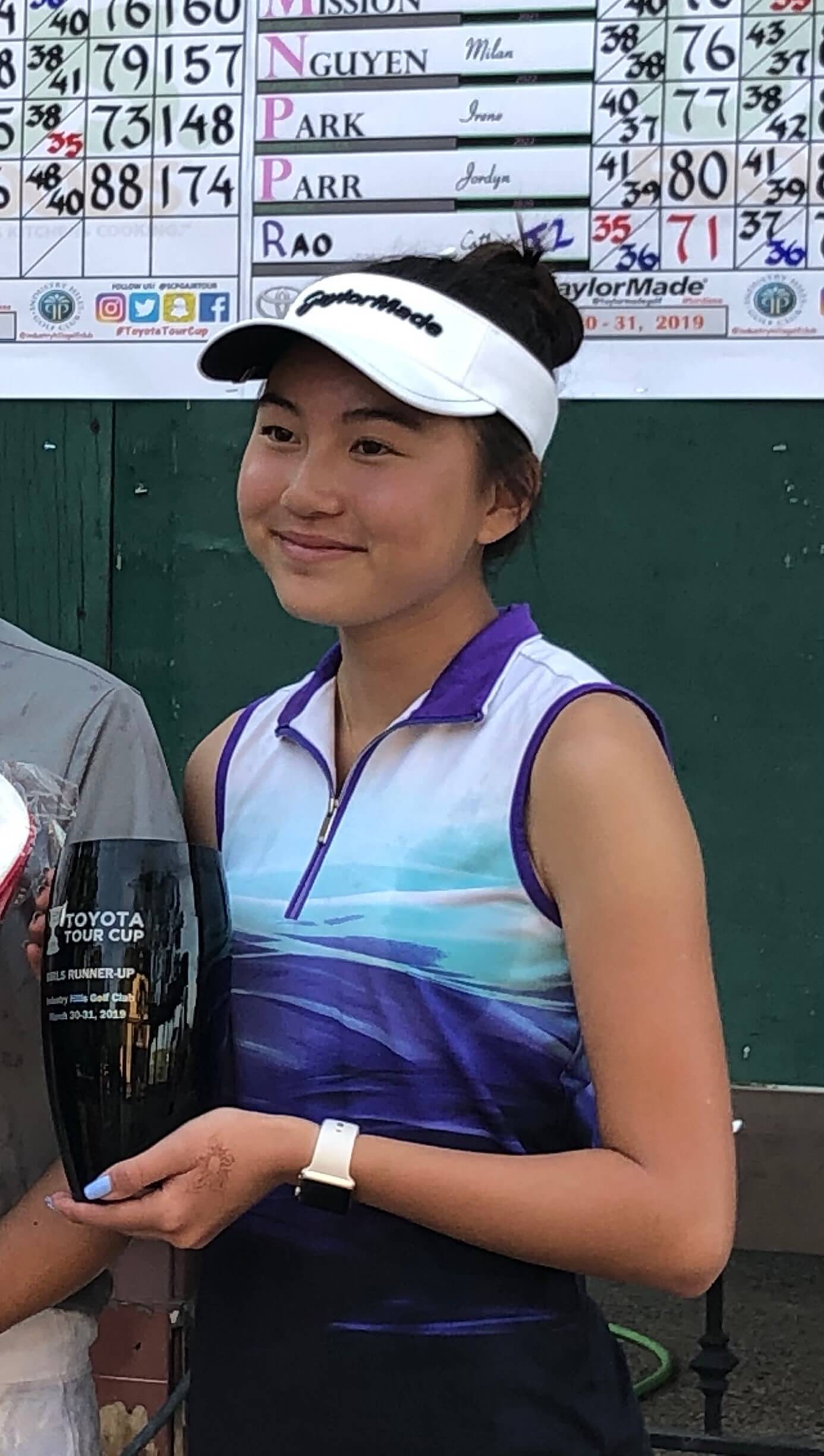 Madison Le, Fountain Valley

Madison started playing golf at the age of 10 when her dad got her into the game. She has two Toyota Tour Cup wins and is currently ranked number one on the Toyota Tour Cup. Madison was also named MVP on her high school golf team. She is currently a freshman at Fountain Valley HS and has not committed to any colleges. She hopes get a golf scholarship to a division one school and eventually play on LPGA tour in the future.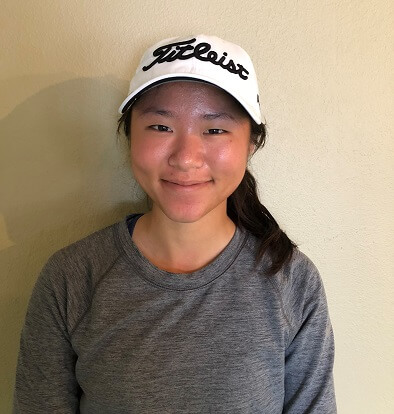 Ashleigh Park, Irvine

Ashleigh is a junior at Sage Hill School. Ashleigh's accomplishments include winning the AJGA Natural Resource Partner Junior BlueGrass Championship at the BellaFonte Country Club, third place at the AJGA Junior at Superstition and a 10th place finish at Joan Winters Silverbelle at Longbow Country Club. She is her high school's and league's MVP. Ashleigh has verbally committed to the University of Texas.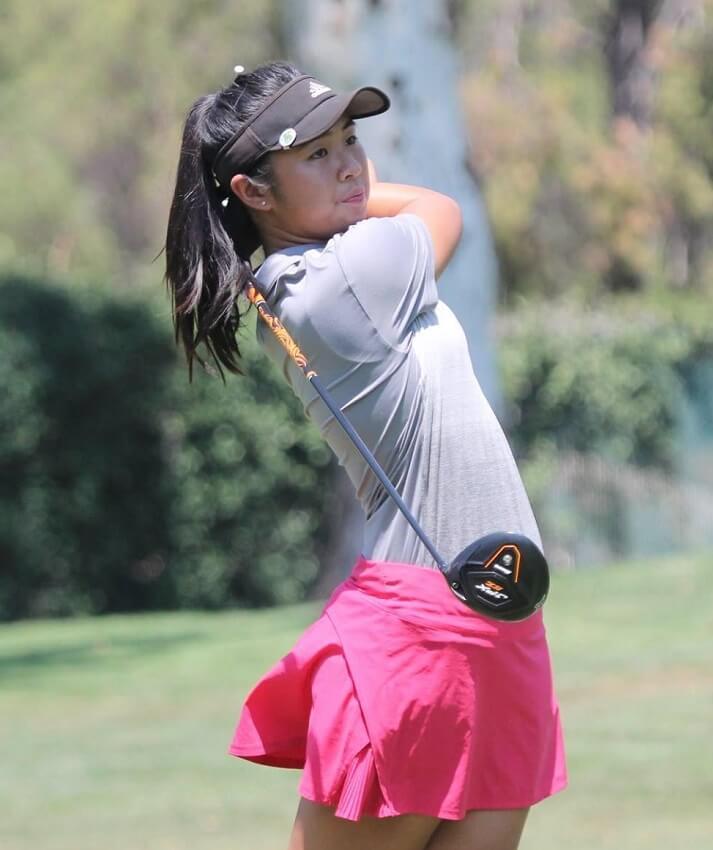 Isabel Sy, San Gabriel

Isabel started playing golf when she was 8 years old when her parents enrolled her to the LA City Junior Golf program. Her successes include winning the 2017 LA County Champion 15-18 Girls division, the 2018 LA County Overall Champion Girls division and the 2018 68th Annual LA City Junior Championship. She also led the Troy High School Golf team to win the California State Championship. Isabel's awards include the 2017 & 2018 HS Girls Golf MVP for 2 straight years, the 2016 OC Register 1st Team All-County Girls Golf Team and the 2017 OC Register 1st Team All-County Girls Golf Team for the 2nd year. Isabel plans to play collegiate golf.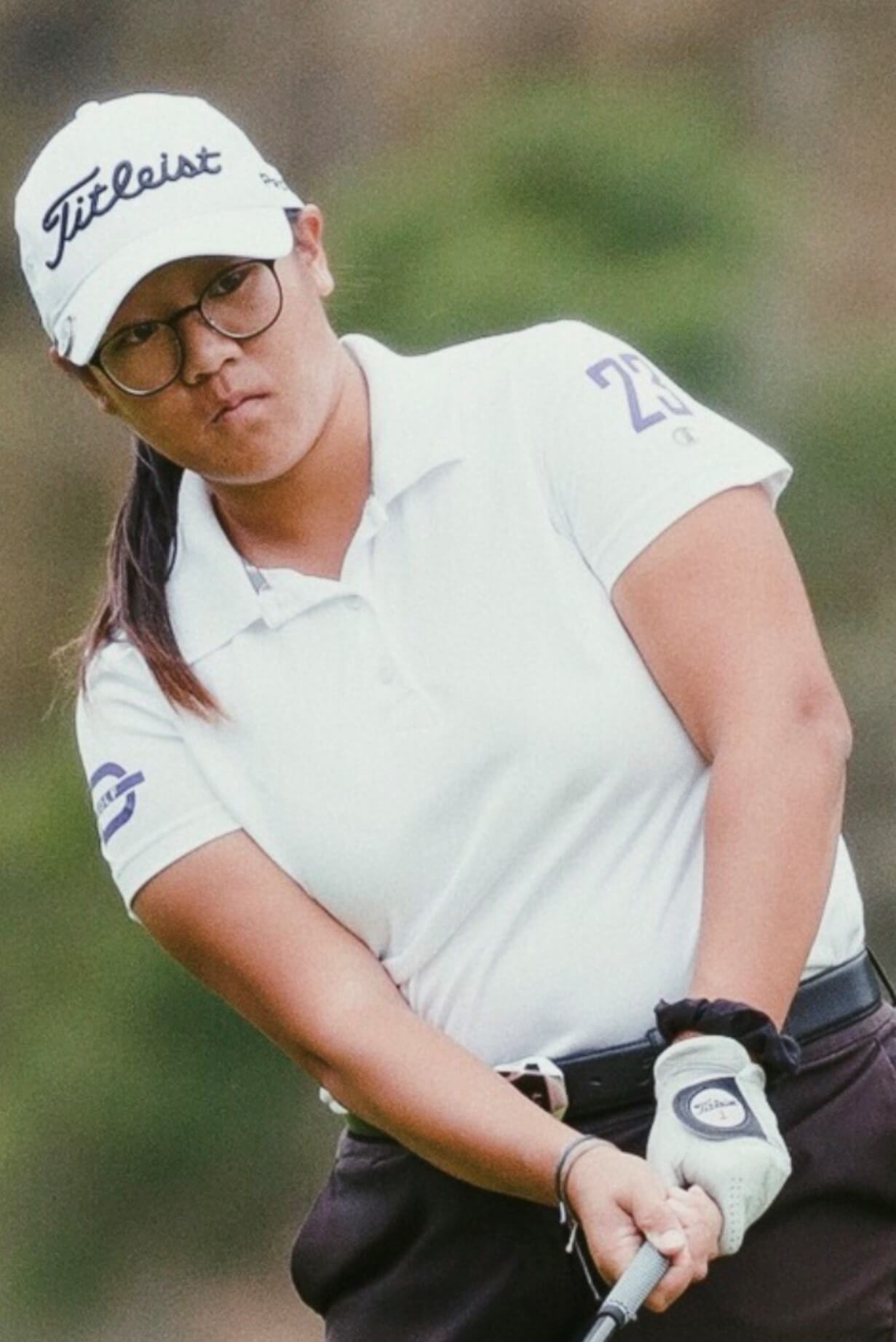 Kailie Vongsaga, Diamond Bar

Kailie was introduced to the game of golf at 3 years old by her dad and she started playing competitive golf at 7. Kailie has won 5 AJGA events since 2014 with a best career low of 66 at the 2018 Junior PGA Championship in Lexington KY. She has been named the AJGA Rolex Junior All American twice, SCPGA All Southern California team twice, and MVP in her high school twice. Kailie has signed her National Letter of Intent with the University of Arizona. She hopes to continue her career in college and then the LPGA in the future.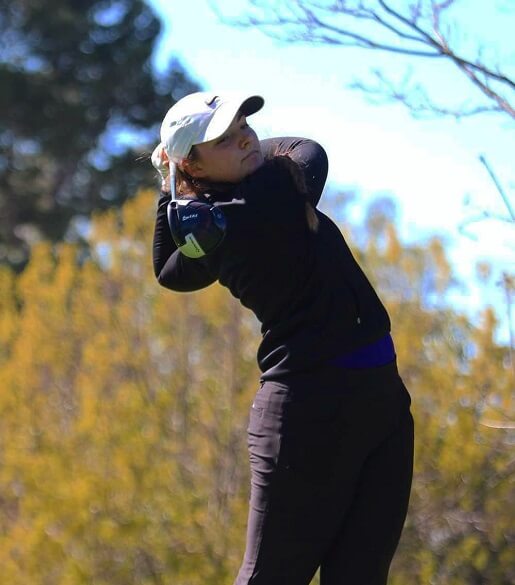 Therese Warner, Temecula

Therese has been golfing with her family since she was 6 years old and competitively since age 9. Her best tournament finish is first in the Bubba Conley, a major Southeast United States event. She has signed to play collegiate golf with the University of Arizona. She hope to play golf professionally and go on to work in the golf industry.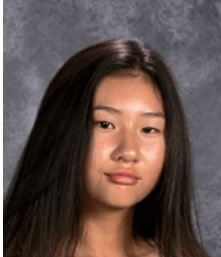 Kelly Xu, Claremont

Kelly started playing golf at the age of 5 after a fun summer golf camp experience. Her top tournament results include being the National Champion at the 2014 Drive Chip Putt for 7-9 age group, the champion at the 2016 LA County Junior Golf for 11 and under age group and the Champion at the 2018 LA County Junior Golf Championships for 12-14 age group, Kelly also tied 3rd (and qualified) in qualifier for 2018 US Women's Amateur Championship. Kelly has not committed to a school yet and sees golf being an important part of her life because of the joys and friendships it has brought in her life.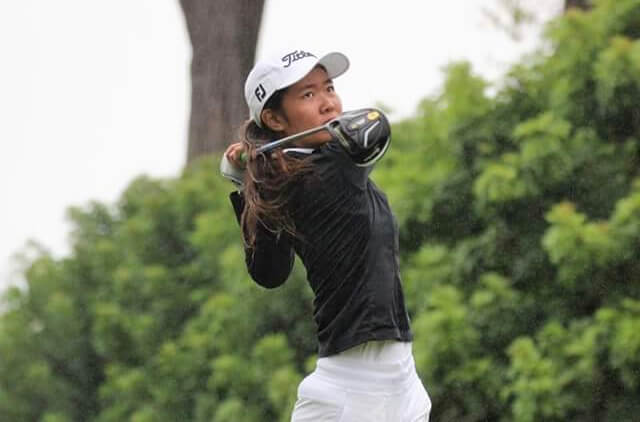 Yukino Yoshihara, Irvine

Yukino started playing golf at age 4 where family weekends were mostly spent on the golf course. Her top 3 tournament results include: 1st place at AJGA Judie Oppenheimer Memorial Junior, 9th place at US Girls' Junior Championship, and 7th place at Women's Southern California Amateur Championship. Yukino has been recognized as the MVP for 4 years on my golf team. This fall, Yukino will be attending to UCLA where she hopes to expand the game of golf and go on to become a professional golfer.